Corporate Social Responsibility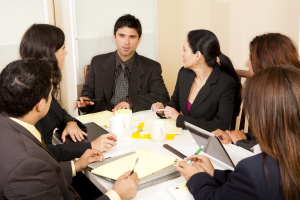 Lycans Corporate Social Responsibility division provides specialized consulting in topics regarding Human Quality, Social Responsibility and Sustainability, with full conviction that this philosophy, aligned to the business, assures the permanence of the company in the future.
At Lycans Corporate Social Responsibility, our specialized consultants, together with the customer, identify opportunities and develop short, middle and long-term strategies that allow them to implement internal and external developing programs, so they can achieve their business goals through their personnel, their suppliers, their customers and the community in which they develop their actvities and also serve, on a basis of sustainability and responsibility.
Lycans Corporate Social Responsibility assist the customer in identifying the needs and priorities by applying diagnostic tools for its development and through a facilitation process that assures the organizational transformation because it contributes to increase the productivity, reduces the personnel rotation and improves the working environment; it fosters ethic and the values in the business practices and creates commitment among the associates.