Executive Search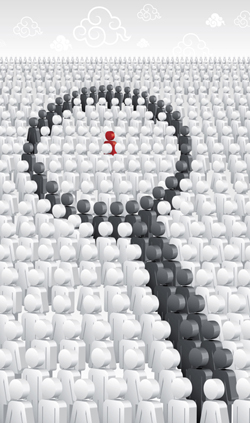 At LYCANS Executive Search we support clients from different sectors in recruiting and hiring top executive talent in Mexico and worldwide.
We work with recognized national and multinational companies providing our clients with "taylor made" services, which distinguishes us from the competitors, because we carry out the direct search of executives according with the specific needs and interests of our clients.
Our process consultants are specialized in different sectors and areas of expertise, in order to offer a competitive advantage: "to speak the same business LANGUAGE of each client".

The stages of the search process followed by LYCANS Executive Search Consultants are strict and reliable.
We analyze the organizational culture and internal structure of each client in relation with the background, the strategic elements and the goals to achieve by the person required to fill the position.
We develop the job description to define the profile required by the candidate according to the specifications requested by the client to determine objectives, goals, knowledge, ability, personality and experience.
We previously select potential candidates, according to specific needs and we interview those candidates in order to meet the demands of the job description & profile.
We apply a series of tests and assessments, according with client and policies, to the final candidates, for the best client´ selection to make the best decision.
We research for personal and professional final candidates references.